A List of Our Benefits and Services
Climate Controlled Storage

Ash sifting of scenes for content documentation and/or evidence recovery
Origin and Cause experts for fires and/or explosion.

Forensic Engineering Services

Laboratory examination and inspections

Evidence examinations can be streamed live

Peer review of files and/or reports

FEC is a proud and active member of the BBB

All of FEC's evidence is protected by state of the art alarm system and surveillance cameras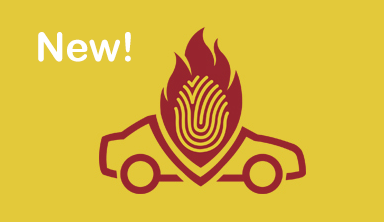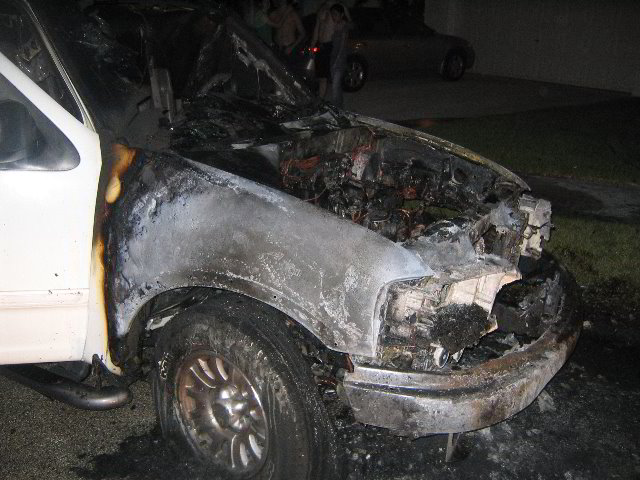 FEC AUTO
FEC has recently added a new division to our service offerings, FEC AUTO.  Similar to our Forensic Fire Investigation services, FEC AUTO is a one-stop shop for all vehicle investigations.  We now offer court qualified, experienced Vehicle-Specific Experts.  We have over 6,000 square feet dedicated to inside vehicle storage and a full-service vehicle examination laboratory.  
FEC AUTO is equipped to handle all Vehicle Investigation needs, including:
Vehicle Fire Investigations;

Vehicle Mechanical Investigations;

Accident Reconstruction Investigations;

Post-Collision Analysis;

Electronic Data Recorder (EDR) Retrieval Analysis;

Hit-Skip Analysis;

Restraint Analysis (seatbelts);

Headlamp/Bulb Filament Analysis;

Theft and Recovery Investigations;

Steering Column Analysis;

Ignition Analysis;

Computer Diagnostic, Security System and Anti-Theft Diagnostic;

Forced Entry and Forensic Locksmith Analysis.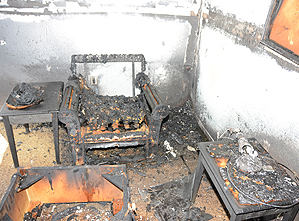 Origin and Cause Fire and Explosion Investigations
Our origin and cause investigation services include a comprehensive scene exam from exterior to interior, room to room. FEC offers IAAI certified fire investigators and a professional engineer. Additionally, FEC has a full-time office staff available 24-hours a day. Licensed in multiple states, FEC offers origin and cause services for:
Residential Structures
Commercial Structures
Automobiles
Heavy Equipment
Out Buildings and Barns
Our investigations are conducted in accordance with the National Fire Protection Association's NFPA 1033 and NFPA 921 publications.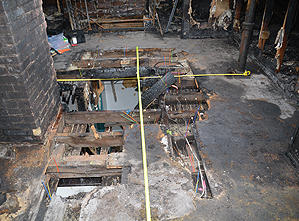 Forensic Engineering Services
FEC offers complete forensic fire investigation services. Beyond origin and cause investigations, FEC is staffed with a professional engineer that handles all forensic engineering needs, including:
Failure analysis and investigations of electrical products and equipment
Residential, industrial, utility, and commercial distribution systems analysis and investigation
Professionally licensed power studies, including arc flash hazard assessments and mitigation
Electrical forensic and safety educational classes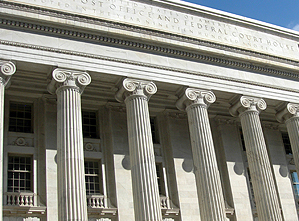 Subrogation and Liability Consultation
Subrogation and liability recovery can lead to delivering maximum returns benefitting both the insurance industry and the insured. FEC investigators have conducted thousands of fire and explosion investigations. With that vast experience, FEC specializes in consultation of subrogation and liability issues for adjusters, legal professionals and private individuals.
FEC Investigators conduct each case to withstand the scrutiny of litigation. Each investigation encompasses all potential subrogation and/or liability issues. Identification of manufacturers, component manufacturers, contributory equipment and factors for fire spread and assisting with notification of interested parties are some of the ways FEC assists with subrogation and liability cases. Additionally, with our evidence storage services, FEC handles evidence preservation and retention. Most importantly, FEC investigators utilize open communication with the adjuster, special investigations unit investigator and/or attorney to ensure that the facts of the case are known and potential causes of action are identified. Subrogation recovery can be a daunting task; FEC has the experience, knowledge and service offerings to assist in the recovery of damages from fire or explosion losses.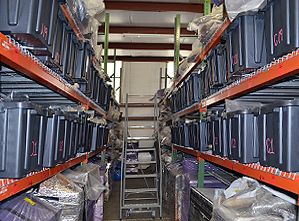 Evidence Storage Services
FEC offers safe, secure evidence storage services. Within our Dayton, OH location, FEC has a 4,000 square foot warehouse for evidence retention. Our warehouse is climate-controlled and equipped with 24-hour video surveillance and security. FEC has six IAAI-Certified Evidence Collection Technicians to ensure each piece is retained and preserved according to industry standards. We utilize the latest in evidence tracking software that enables FEC to barcode each piece of evidence. Further, we employ a bin-lot management system for storage purposes.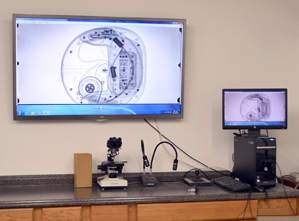 Lab Analysis and Forensic Examinations
With a Professional Engineer on staff and a fully-equipped lab at our Dayton, OH facility, FEC can handle any forensic examination, failure analysis, arc flash risk analysis and power study. Our lab features live, secure SSL-encypted video streaming of lab examinations. This capability provides a safe and secure service to our clients to view evidence analysis live from anywhere in the world. Other Lab Items Include: Ultrasonic Cleaners, Fiber Optic Cameras, Digital AmScope, Microscopes, Regulated Compressed Air, Thermal Measuring Devices, and double-wide door entry ways. FEC's lab is climate-controlled with 24-hour video surveillance and security.
3D Walkthrough of Our Facility
Three Dimensional Scanning
FEC is now equipped with 3D Scanning capabilities. Each scan is complete with 3 components, total floor plan view with dimensions (99% accuracy), dollhouse view, and virtual walkthrough. The total floor plan view will divide the structure by floor levels and provide an overview shot. This is a great tool for examining fire spread throughout a structure. The dollhouse view allows the entire structure to be spun, magnified, and partitioned. This view allows the "fly over" of the entire structure with easy user interface. The virtual walkthrough is exactly what it sounds like. This allows the user to walk through the scene; upstairs , downstairs, through hallways, this is a true first-person interaction.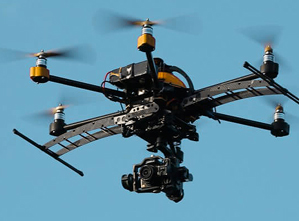 U.A.S. Services
With our Unmanned Aerial Systems (UAS), we can provide high resolution photographs and videos for claims management from a "bird's eye" perspective.  Aerial imagery can be utilized to document a variety of claims and inspections activities such as fire and explosion scenes, roof damage claims and catastrophe events giving you the "Big Picture".  Pilots for our UAS program are certified fire investigators who are also experienced private pilots with UAS certificates issued by the Federal Aviation Administration (FAA).
Training Services
Let the highly trained and experienced professionals at Fire and Explosion Consultants, LLC provide the training your organization needs.  We offer training for small or large groups, from the classroom to live burn training.  Feel free to ask about tailoring a class to your specific needs.
Video of Our Live Burn Training